City Park

★★★✮☆
If traveling with children, the City Park is one of the places you should visit.
With about 83 hectares and 10km of paths, it is the largest urban park in the country. One of the rare characteristics in the world of this park is that it extends to the Atlantic Ocean.
Here you will find lakes, flora and fauna varied, quite nice to make you forget the whirlwind of the city. Long walks, picnics or just enjoy the time, are some of the suggestions for the visitor.
Location: Estrada Interior da Circunvalação, 15443, 4100-183 Porto, Portugal.
Opening hours: Winter (1 October/30 March): 7:00h/22:00h; Summer (1 April/30 September): 7:00h/00:00h.
Prices: Free.
How to get there: Bus: line 500: Get in at Aliados Avenue and exit at Castelo do Queijo. Metro: Line A: Get in at Trindade Station exit at Matosinhos Sul Station, 20 min walk to City Park.
Suggestion:
We consider the ticket expensive, taking into account the size of SeaLife, but for those travelling with children is a small gift that you can offer.
Accommodation Suggestions
(near this site):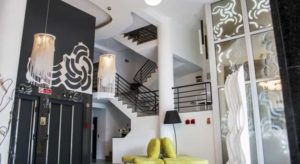 Urban Hotel Amadeos ★★★
For those who want to enjoy the beaches of Matosinhos, without abdicating access to the center of Porto, the Hotel Amadeos is one of the ideal solutions. The metro station Matosinhos Sul is located across the street and it gives you access to the center of Porto in just over 30 minutes. Hotel Amadeos is located in Matosinhos and offers air-conditioned rooms with free Wi-Fi.