The Lello Bookshop (Livraria Lello & Irmão) is one of the most famous and recognized bookstores in the world, located in the city of Porto, Portugal. Founded in 1906 by brothers José and Antonio Lello, this bookstore is a true literary and cultural treasure that has won numerous awards and recognitions.
The bookstore's building was constructed in the early 20th century, in a neo-Gothic architectural style with an impressive art nouveau facade that enchants everyone. One of the most prominent details is the stunning spiral staircase, which is a true visual spectacle. Additionally, the bookstore features a beautiful stained glass skylight that gives it a touch of color and natural light.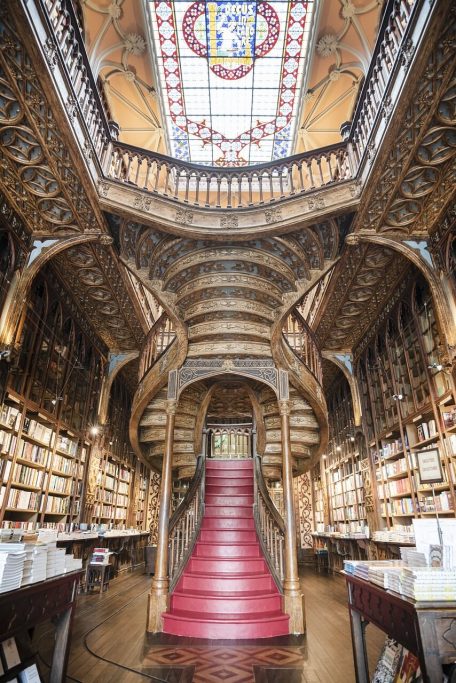 Lello Bookshop (Livraria Lello & Irmão) is known for its association with the Harry Potter series, as it is said that the bookstore's spiral staircase inspired J.K. Rowling in creating the spiral staircase in Hogwarts Castle. Due to this association, the bookstore has attracted numerous Harry Potter fans from all over the world, further contributing to its popularity.
But Lello Bookshop (Livraria Lello & Irmão) is much more than a simple tourist attraction. It is a bookstore with an extensive collection of books in various languages, ranging from classic to contemporary literature. The bookstore also features sections dedicated to specific themes, such as poetry, history, and science fiction. Additionally, the bookstore offers special and limited editions of some books, making it a popular destination for collectors and lovers of rare books.
Step into a world of enchantment and inspiration, where the neo-Gothic architecture and art nouveau facade of Lello Bookshop transport you to another realm.
The cultural and touristic importance of Lello Bookshop (Livraria Lello & Irmão) has been recognized on several occasions, with Spanish writer Enrique Vila-Matas describing it as "the most beautiful bookstore in the world," The Guardian newspaper ranking it as the third most beautiful bookstore on the planet, Lonely Planet choosing it as the third best bookstore in the world, Travel + Leisure naming it one of the 15 coolest bookstores of all time, and CNN considering it the most beautiful of all.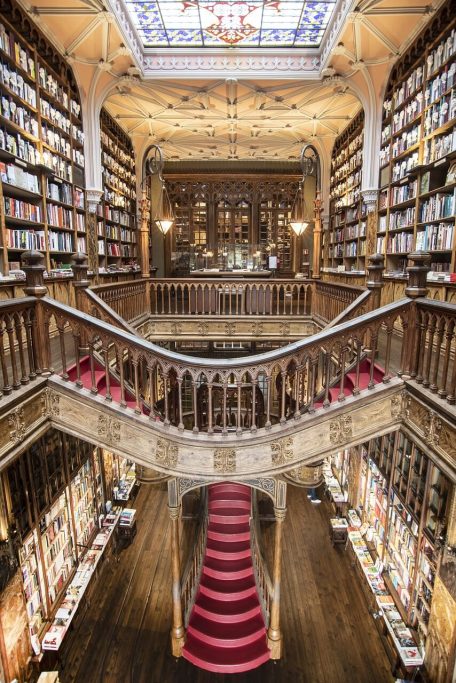 The bookstore has also been mentioned in numerous books and films, and has been visited by numerous personalities from the literary and cultural worlds.
Despite its popularity and its status as a tourist attraction, Lello Bookshop remains a fully functioning bookstore. Visitors can enjoy the beauty of the building and the collection of books, but can also buy books and participate in the cultural events regularly held in the bookstore.
In summary, Lello Bookshop is one of the most beautiful and iconic bookstores in the world. Its impressive design and architecture, extensive book collection, and association with Harry Potter have made it a popular tourist attraction, but it is also a fully functioning bookstore that continues to serve the literary and cultural community of Porto.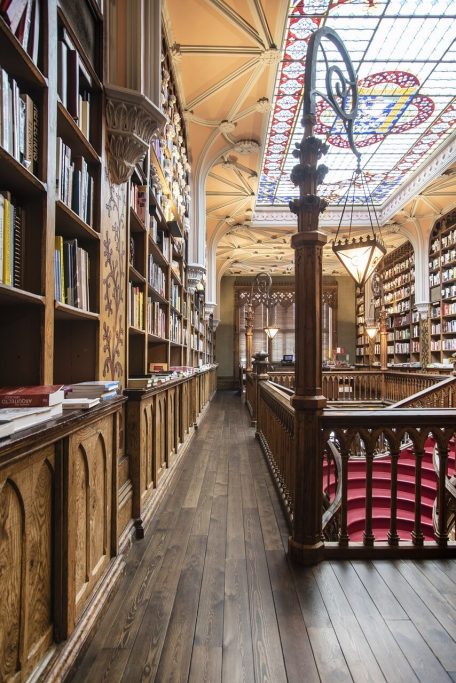 Lello Bookshop (Livraria Lello & Irmão) is a true literary and cultural treasure that should be visited by any literature lover who visits the city, and is located in the city center of Porto, close to other places of interest such as the Clérigos Tower.
SUGGESTION:
Many tourists visit Lello Bookshop, so the best way to enjoy your visit is to go at opening time. As it is a private bookstore, you need to buy a ticket to enter.