LELLO BOOKSHOP

★★★★★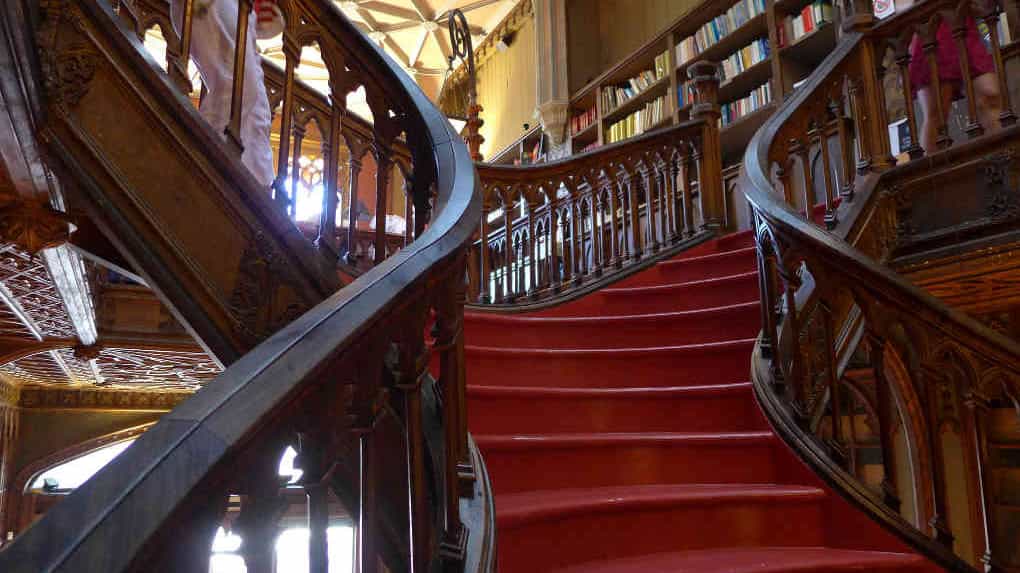 The Lello e Irmão Bookshop is one of the locations of mandatory stop on a visit to the city of Porto, and not only to lovers of literature. The magical atmosphere of the bookshop makes it a neo-Gothic architectural monument, with an imposing facade of art nouveau that bewitches everyone.
Of all the people who were passionate about the site, the most famous is probably the writer JK Rowling. The creator of Harry Potter, who lived for a time in Porto, confessed that the staircase of the Lello was her great inspiration for the staircase of Hogwarts, in the books of the series. However, also the Spanish writer, Enrique Vila-Matas, described as "the most beautiful bookshop in the world," the newspaper The Guadian considered it the third most beautiful on the planet, the travel guide Lonely Planet has elected it  the third best bookshop in the world, the Travel + Leisure called it one of the coolest 15 bookshop ever and the CNN considered it as the most beautiful of all.
If this list and recommendations were not enough to convince you to make a visit to the Lello e Irmão, then I  don't know what else to do.
The bookshop is located in the city center, close to other landmarks, such as the Clérigos Tower, and though you pay an entrance fee, this value is discounted if you buy a book. Search inside the busts of Portuguese writers, Eça de Queirós, Camilo Castelo Branco, Teófilo Braga, Antero de Quental, Tomás Ribeiro and Guerra Junqueiro. However, please note: inside the bookshop photos are expressly prohibited.
Location: Rua das Carmelitas 144, 4050-161 Porto Portugal.
Opening hours: Monday to Friday - 10:00 to 19:00; Saturday - 10:00 to 19:00; Sunday - 11h00 to 19h00.
Prices: €3,00 per person (can be discounted in any book purchase).
How to get there: 5 min walk from Aliados Avenue.
SUGGESTION:
Many tourists visit the Lello Bookshop, so the best way to enjoy your visit is to go at the opening.
Because it´s a private bookshop you need to buy a ticket, they are available across the road - you can't miss it.
If you are a Harry Potter fan, you'll love this place and relate some details to the movie (the stairways, the rail track on the floor, the craftsmanship of the book shelves).
WHAT TO SEE IN PORTO:
SHOPS AND MARKET