SÃO BENTO TRAIN STATION

★★★✮☆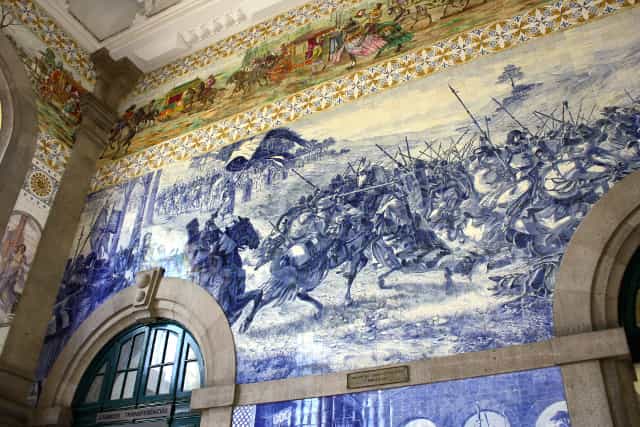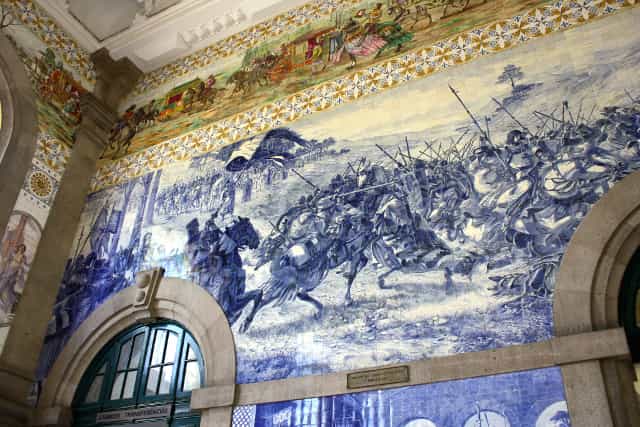 Located in the historic center of Porto, the São Bento train station, is especially known for its tile panels.
The atrium is covered with about twenty thousand tiles (551 square meter) installed between 1905 and 1906, by the painter Jorge Colaço. The tiles illustrate historical themes, mainly of the north.
Among other things, the Battle of Valdevez (panel: Batalha de Arcos de Valdevez); the presentation of Egas Moniz with his sons to king Alfonso VII of Leon and Castile in the XII century; the entrance of king John I and Philippa of Lancaster in Porto (panel: Entrada de João I no Porto), in 1387; the Conquest of Ceuta in 1415; the traditional country life; a colorful frieze is dedicated to the development of transport in Portugal, concluding with the opening of the railways.
Location: Praça de Almeida Garrett, 4000-069 Porto Portugal.
Opening hours: Every day from 5h00 to 1h00.
Prices: Free.
How to get there: 2 min walk from Aliados Avenue.
SUGGESTION:
It is free, close to Aliados and the tiles are gorgeous, so take a look.
WHAT DO SEE IN PORTO:
ATTRACTIONS AND SIGHTS