As we have shown you, Porto has many things to see. Wouldn't it be great if there was an easy, cheap, and simple way to get around the city? What if we told you that there is? The Porto Card is a tourist card that combines tourist options and free public transport for a period of 1 to 4 days. We'll tell you everything you need to know about it, which is the best tool for any visitor arriving in Porto.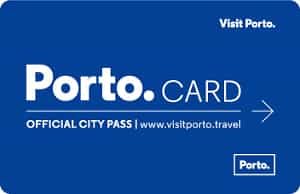 What are its advantages?
The Porto Card has several advantages because, in addition to guaranteeing free access to all public transport in the city of Porto, the card also offers hundreds of advantages and discounts. Additionally, you receive an official map of the city for free.
There are more than 100 different places of interest where you can get different discounts, such as restaurants, shops, museums, shows, or the famous Port Wine cellars.
Please note that the card has one exception: the tram is not included in the list of free public transport. However, you can use the card to travel without paying in all metropolitan areas of Porto, including Valongo and Espinho, for example.
How much does it cost?
This is the important question: how much does the Porto Card cost? As mentioned earlier, it can be used for 1 to 4 days, so the price will depend on your choice. Therefore, we have:
For 1 Day, it costs €6 without transport or €13 with transport;
For 2 Days, it costs €10 without transport or €20 with transport;
For 3 Days, it costs €13 without transport or €25 with transport;
For 4 days, it costs €15 without transport or €33 with transport.
The Porto Card is the essential tool for any visitor who wants to explore Porto in an easy, economical, and uncomplicated way.
Where can I buy it?
There are several places where you can buy your Porto Card, one of them is here. Apart from being able to buy it from wherever you are, please note that you always have to have your Porto Card because you will need it when using public transport, so we advise you to always have the card with you.
If you prefer to buy the Porto Card using the "traditional" method, you can do so at any tourist office, train or bus station, and of course, at the airport. The list is long, and you can check it here.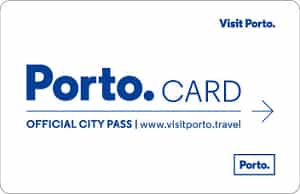 As you can see, there are many advantages to acquiring a Porto Card for your visit to Porto. The main one is obviously its attractive price and unlimited access to the city's complete public transport network, which is very modern, organized, and complete. In addition to being easy to buy, it offers you a wide cultural offer so that you can enjoy Porto's rich culture, local gastronomy, and a whole world of tourist circuits.
The Porto Card is the ideal option for those traveling with family, children, or accompanied by their soulmate, as it has offers for all audiences and tastes. The options are quite flexible to adapt to all desires and motivations. If you have any doubts, the customer service is very useful at all tourist offices in Porto.
Are there any other alternatives to the Porto Card?
Yes, you have the Andante and Andante Tour, which cost less but only give you access to Porto's public transport.