Standing out among several wine regions in the country, Douro is the demarcated region where Douro wines are produced. It is located in the northeast of Portugal and extends along the Douro River in the Trás-os-Montes and Alto Douro region.
Known as the oldest demarcated wine region in the world, Douro is famous for producing high-quality wines, especially the Port wines.
But in addition to fortified wines, the region also produces excellent table wines, known as "Douro wines." In this text, we will explore the Douro wine region and its unique characteristics.
The Douro Region
The demarcated region of Douro was created in 1756, thus becoming the first demarcated wine region in the world. The region has about 45 thousand hectares of vineyards and is divided into three sub-regions: Baixo Corgo, Cima Corgo, and Douro Superior. The Douro Superior sub-region, located in the highest and hottest zone of the river, with schist soils and a continental climate, is where the best red wines of Douro are produced.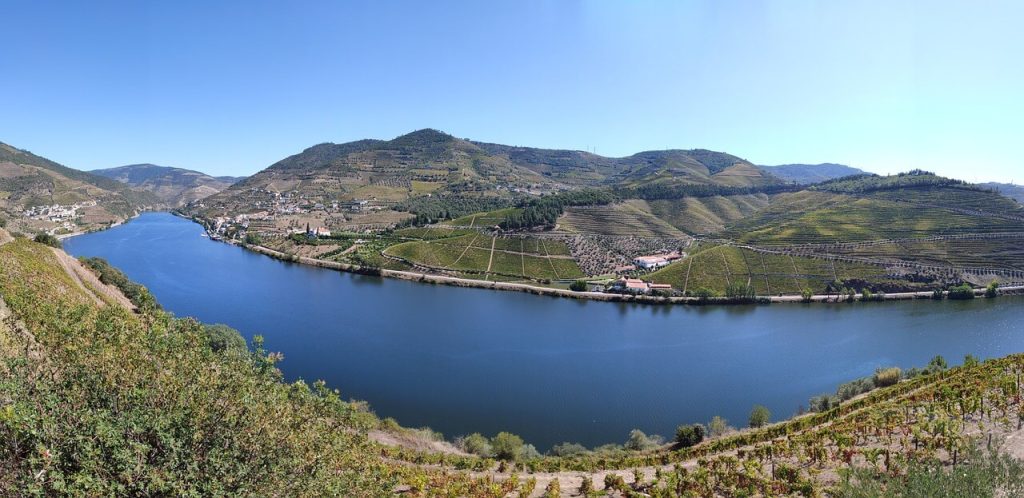 Red wines are the specialty of the region, but white and rosé wines are also produced. The main red grape varieties used in the production of Douro wines are Touriga Nacional, Touriga Franca, Tinta Roriz (Aragonez), Tinta Barroca, and Tinto Cão. The main white grape varieties are Malvasia Fina, Viosinho, Gouveio, and Rabigato.
Douro Wines
Douro wines can be classified into three categories: red, white, and rosé. Although red wines are the most recognized and valued, white and rosé wines have also gained space in the market and shown to be increasingly attractive options.
Douro Wines – Red Wines
Among the red wines of Douro, some of the best wines of Portugal and the world can be found. These wines are complex and elegant, with great aging potential. They are divided into two categories: young wines and reserve wines.
Young wines are usually made from less noble grapes and are ideal for consumption during the first few years after the harvest. They are characterized as fresh and fruity wines, with medium body and balanced tannins. They are perfect to accompany simple dishes and should be served at a temperature between 13°C and 15°C.
On the other hand, reserve wines are those that age for several years in oak barrels. These wines are made with noble grapes and are known for their aromatic complexity and intense flavor. Reserve wines are perfect to enjoy with more elaborate dishes such as red meats, game dishes, and aged cheeses. It is recommended to serve them at a temperature between 16°C and 18°C.
Douro Wines – White Wines
A type of wine that is often overlooked when talking about the Douro Valley is white wine. Many people assume that the region is only known for its red wines, but that couldn't be further from the truth. In fact, there are many high-quality white wines to discover in the Douro Valley, and they are just as delicious and complex as their red counterparts.
Dry white wines from the Douro Valley are produced by blending several grape varieties, including Malvasia Fina, Viosinho, Gouveio, and Rabigato. These wines are pale in color and have refreshing aromas of fruit and flowers, making them the perfect accompaniment to seafood dishes, salads, and even as an aperitif. To enjoy them optimally, they should be served at a temperature between 8°C and 10°C.
For those who prefer white wines with a bit more complexity and intensity, the Douro Valley also produces white wines that are aged or fermented in oak barrels. These wines have a golden color and offer aromas of tropical fruits and toasted oak. On the palate, they are full-bodied and persistent. These wines are often labeled as Reserva or Grande Reserva and should be served at a temperature of about 12°C. Additionally, they can age for several years before being consumed.
Douro Wines – Rosé Wines
In recent years, rosé wines have also gained popularity in the Douro Valley. Made from slightly macerated red grapes, these wines have a beautiful pink color and aromas of raspberry, cherry, and caramel. On the palate, they are smooth, sweet, and acidic. They are a great option for a summer aperitif or to pair with fusion and Asian cuisine. To enjoy these wines optimally, they should be consumed while young, within 1 to 2 years, and served slightly chilled at a temperature between 10º and 12ºC.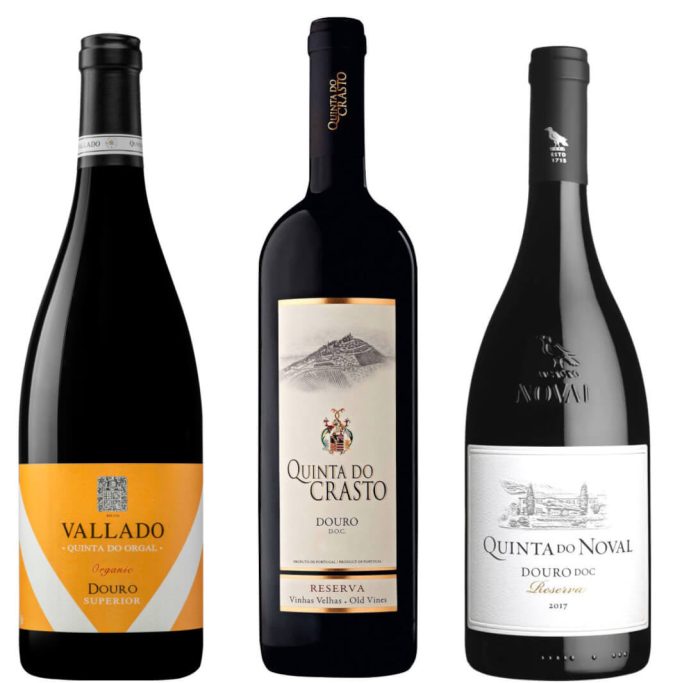 When it comes to award-winning wines from the Douro Valley, there are several notable brands. One of them is Quinta do Vallado, which has won numerous awards for its red, white, and rosé wines. Other notable brands include Quinta do Crasto, Quinta do Noval, and Quinta da Romaneira, among others. These wines are a testament to the exceptional quality of wine production in the Douro Valley.
SUGGESTION:
If you are a wine lover, a visit to the Douro Valley is a must-see. Many quintas offer wine tastings and guided tours, allowing visitors to experience the region's wine culture firsthand. The trip from Porto to the Douro Valley is itself a wonderful experience, with impressive landscapes and charming villages along the way. So, plan your visit in advance and get ready to enjoy everything the Douro Valley has to offer. You can make your reservation here.