DOM LUÍS I BRIDGE

★★★★✮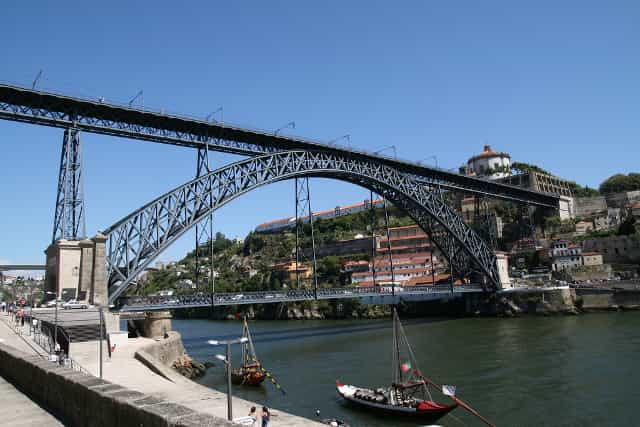 Dom Luís I Bridge, this other iconic sight of the Porto city is a metal structure bridge that was built between 1881 and1888 and projected by the Belgian engineer Théophile Seyrig.
If you want to take fantastic photos of the riverside area, go to the upper deck of the bridge, which, although used by the metro, has a passageway for those that want to enjoy the views.
By crossing the bridge in the bottom deck, you'll reach the Vila Nova de Gaia riverside, site of the Port wine cellars.
Location: Ribeira Area.
Opening hours: 24h/7.
Prices: Free.
How to get there: 10 min walk from Aliados Avenue.
SUGGESTION:
Go to the upper deck of the bridge, great place for photos (fantastic after sunset).
WHAT DO SEE IN PORTO:
ATTRACTIONS AND SIGHTS