TRIPAS À MODA DO PORTO

★★★★★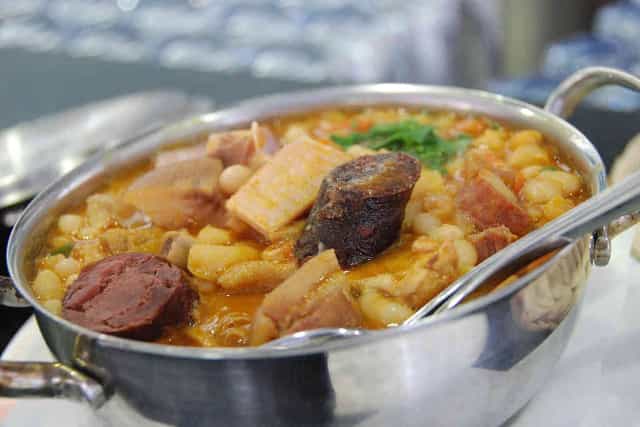 Tripas à Moda do Porto is the most representative dish of Porto that dates back to the time of the Portuguese Discoveries.
The legend says that when Prince Henry (the navigator) asked meat, to supply the caravels to conquer Ceuta, the portuenses gave all the meat that they owned keeping only the guts.
Because of this gesture, this dish became part of Porto history representing the sacrifice of the Porto people on behalf of Portugal.
The dish is cooked with tripe and fat meat, accompanied with thick slices of dark bread; today instead of bread they use white beans.
Location: n.d.
Opening hours: n.d
Prices: From 8,00€...
How to get there: n.d
SUGGESTION:
As it is done with tripes, this dish is not for everyone. You will love it or hate it.
GASTRONOMY:
WHAT TO EAT
WHAT TO DRINK