Francisco Sá Carneiro Airport is one of Portugal's main airports and one of the busiest in the country. With modern architecture, it is considered by many international entities to be one of the best in Europe in its category.
Porto Airport has been receiving more and more passengers in recent years, showing significant growth in the number of visitors to the region. In 2019, the airport recorded over 14 million passengers, a historic record for the infrastructure.
The quality of Porto Airport is internationally recognized, having been awarded several times for its excellence in passenger services. Additionally, the airport has good public transportation connections to the city center, including a metro line that links the airport to different points of the city.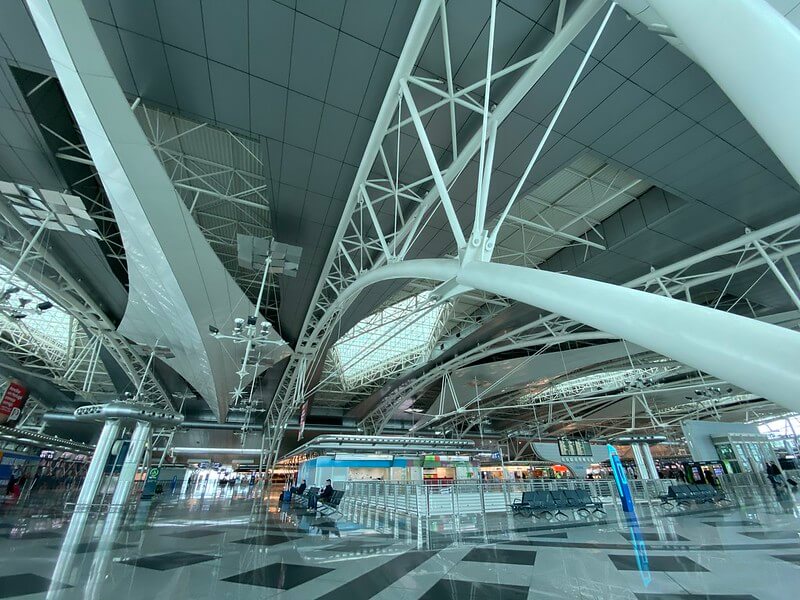 Another highlight of Porto Airport is its sustainability, and in 2019, it became the first carbon-neutral certified airport in Portugal, a significant milestone for the aviation industry.
In summary, Francisco Sá Carneiro Airport is a modern, efficient, and sustainable infrastructure that has stood out for the quality of services provided and the increasing number of passengers passing through its facilities each year. With routes to and from various parts of the world, including several low-cost airlines, this airport is an important factor in choosing Porto for a weekend city break.
From the airport to the city center
If you are planning to come to Porto by plane, there are several options to reach the city center from the airport.
One of the most convenient options is the metro. Porto Airport is connected to the E (Purple) line of the metro, which takes you directly to the city center. Trindade station (on Avenida dos Aliados) is one of the most central stations and offers connections to other metro and bus lines. The single ticket costs €2.00 and can be purchased at the automatic machines located at the metro station.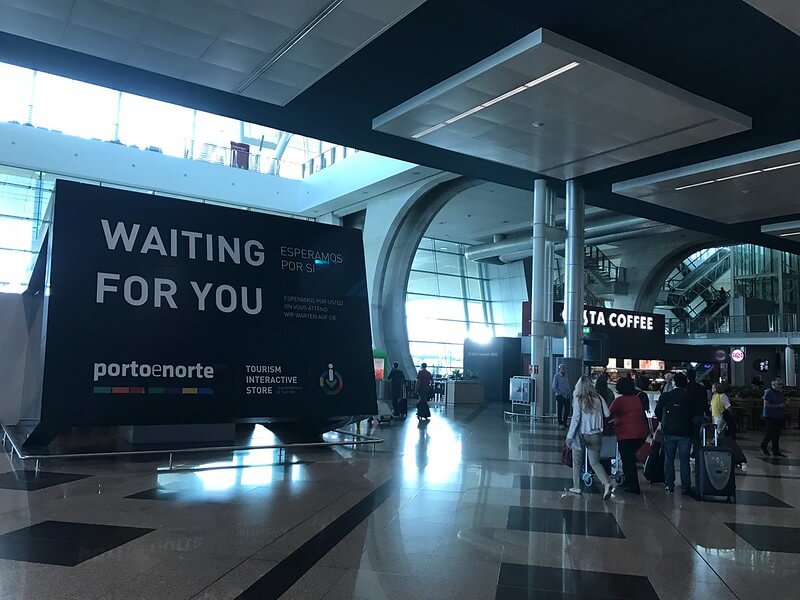 Another option is to take a taxi or Uber from the airport. Taxis are available at the taxi rank in front of the terminal, and the cost to the city center is around €20.00. With Uber, you can request a ride through the app, and the cost may vary depending on demand and time.
There is also the option of using the airport bus service. There are several lines that connect the airport to the city center, and the ticket costs around €2.00. It is important to check the bus schedule as they may not be available at night.
If you prefer to have more flexibility and independence, you can rent a car. There are several car rental companies available at Porto Airport, and it is possible to reserve in advance online. Car rental can be an interesting option if you want to explore the regions near Porto.
Regardless of the chosen option, we hope you have a great trip and enjoy the best of the city of Porto.