PORTO AIRPORT METRO STATION
If you want to use the metro to go near Aliados Avenue follow these basic steps.
After you arrive, go to the Airport Tourism Office and buy an Andante (0,60€) + Z4 ticket (2,00€) or buy an Andante Tour. More info about Andante and Andante Tour .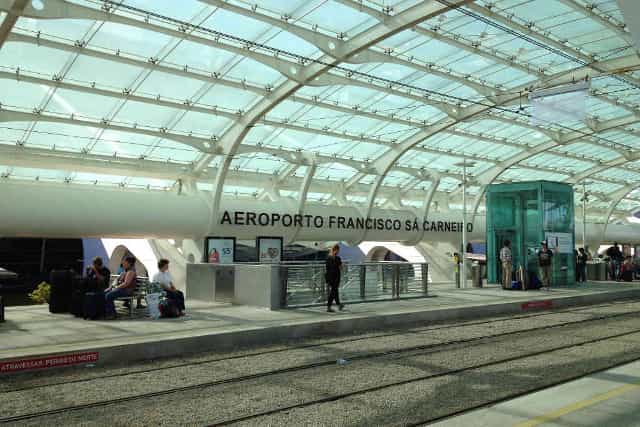 It's very easy to find the airport metro station, follow the posters saying "metro" or that have the "M" letter, if you have any problem finding it, just ask, the porto people are very friendly and they will help you out.
The metro arrives at the Sá Carneiro Airport Station every 20 minutes and takes about 27 minutes to arrive at Trindade Station.
You will take the metro on the E Line (Purple) . Validate your Andante before boarding (max 10 min before boarding - important).
If your hotel is in the center of Porto, (near Aliados Avenue) this is the best route for you - direct and low cost.