The construction of the Santo Ildefonso church began in 1709 and was completed in 1730, although initially it did not have bell towers. It was in 1739 that these two characteristic elements of the church were completed.
Inside, there are several works of art, such as the Baroque and Rococo-style altarpiece, built in the first half of the 18th century by architect Miguel Francisco da Silva according to the design of renowned architect Nicolau Nasoni. Eight impressive stained-glass windows by Master Isolino Vaz, dating from 1967, can also be admired. In addition, in the center of the church are two large screens, measuring 5.80 x 4.30 meters, painted by Domingos Teixeira Barreto between 1785 and 1792. Although these masterpieces of Baroque style were poorly restored in 1925, it is still worth appreciating their artistic value.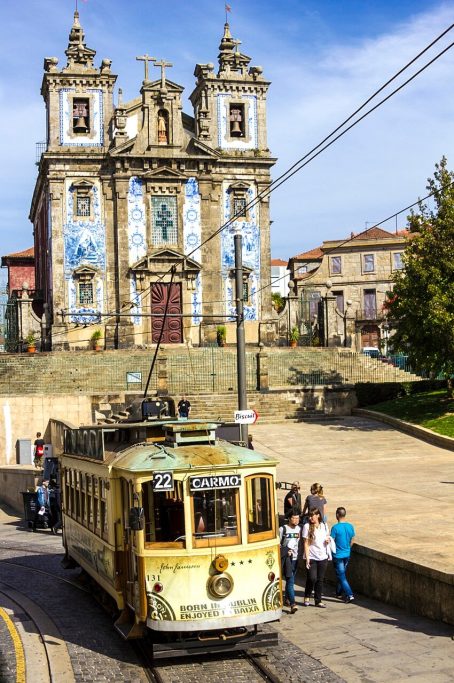 In the choir of the church, there is a beautiful pipe organ built in 1811. Outside, the Santo Ildefonso church facade stands out for its 11,000 tiles made by Jorge Colaço, who also designed the famous tiles of São Bento train station.
Santo Ildefonso Church, where every detail tells a story of cultural and architectural richness, from its magnificent stained-glass windows to the 11,000 tiles adorning its facade.
In summary, the church of Santo Ildefonso is an important historical and artistic monument of the city of Porto that deserves to be visited. Both inside and outside, true works of art can be found that reflect the cultural and architectural richness of the city.
SUGGESTION:
Visit this beautiful church in Praça da Batalha.