SANGRIA

★★★☆☆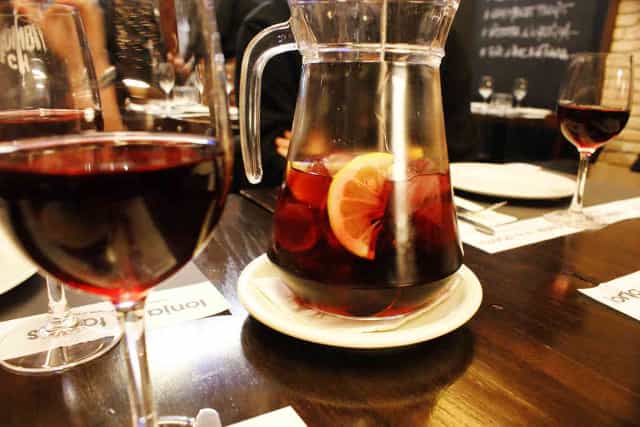 The Sangria is a drink that consists of a mix of various drinks and fruits. Is greatly appreciated in Portugal and Spain. Sangria is a Portuguese and Spanish word that stands for "blood" because of the typical dark-red color of the beverage.
There are several recipes and each place has its special way of doing it. On a hot day, it's excellent and if you add to it a Francesinha ....you got a well spent afternoon .
Location: n.d.
Opening hours: n.d.
Prices: From 2,00€ to ... - Depends on quality and quantity (1 cup, 1/2 liter, 1 liter,..).
How to get there: n.d.
SUGGESTION:
With a Francesinha = Great Lunch/afternoon/dinner
(We only gave 3 stars because isn't a Porto or Portugal typical/unique/historical beverage - but we love it)
GASTRONOMY:
WHAT TO EAT
WHAT TO DRINK